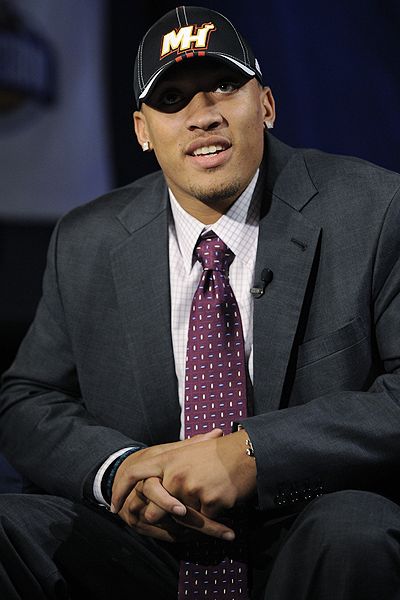 The tale of Michael Beasley's recent
entrance into a rehab facility
, a little over a month before the start of training camp for his second NBA season, has turned out to be both far less and far more than what was originally assumed and reported.
Much has happened to clear the picture up, so we likely can stop blaming Twitter, and stop praising Twitter. We can shut up about this being proof that
ballplayers need to go to college
, and about spoiled millionaires not appreciating how lucky they are. We should give up on the insta-cyber-polls about what the Miami Heat "should do about him,'' and on the debate over whether he is a future All-Star or current bust.
In short, time to stop turning 20-year-old Michael Beasley, of Seat Pleasant, Md., into a cautionary tale, and to turn him back into a flesh-and-blood person.
(Continue to
The Steele Drum
)